Alison received her Doctorate in Physical Therapy from Howard University in Washington DC with research focusing on sports performance, plyometric training, and aquatic-based rehabilitation. While in school, Alison practiced at Concentra in Savannah, Georgia, Emory Physical Therapy in North Druid Hills, Grady Memorial Hospital in downtown Atlanta, and the Atlanta Falcons Physical Therapy Clinic in Duluth, Georgia.
Alison earned a double-major at UGA with a BS Biology and BA Speech Communication. In 2011, she became a Certified Strength and Conditioning Specialist (CSCS) through the National Strength and Conditional Association while completing a MS Exercise Science degree from Georgia State with a concentration in Biomechanics. Her master's thesis project included researching the effects of backpack loading on children with a trans-tibial, or below-knee, amputation, and the effect on their posture and walking ergonomics. She also worked closely with the therapists at Emory Physical Therapy during this time as a rehab technician.
Following graduation from the Doctorate program at Howard University, Alison worked at Emory Physical Therapy, Sugarloaf before joining the team at SET Physical Therapy. During this time, Alison predominantly worked with sports medicine and orthopedic patients, which included post-surgical rehabilitation, pre-rehabilitation before surgeries, pain management, and a variety of other injuries and pathologies.
Currently, Alison is striving to become certified in functional dry needling and dynamic neuromuscular stabilization. She remains an active member of the American Physical Therapy Association, Sports Physical Therapy Section, and Research Section.  Alison was born in Albany Georgia, and moved to Chesapeake, Virginia before returning to Georgia to attend the University of Georgia. She rode horses competitively as an amateur before being recruited to serve on the University of Georgia's Division I Varsity Equestrian team, which won three national championships during her tenure at the university. Since this time, Alison has become an avid runner, and is looking to participate in her third half-marathon.
Ashley received her doctorate in Physical Therapy in 2011 from the University of New England in Portland, Maine, with research focused on lower extremity muscle recruitment during rehab video games. She completed clinical internships at Saco Bay Physical Therapy in York, Maine; George Washington University Hospital in Washington, DC; Physiotherapy Associates in Washington, DC. She earned her bachelors of arts degree from the College of Wooster in Wooster, Ohio. There, she partnered with the Cleveland Clinic, developing better practices to decrease falls in the elderly population.
Ashley spent almost four years after graduating from physical therapy school working with patients with various orthopedic injuries, including post operative care, pain management, and sports injuries.
Ashley specializes in sports physical therapy, working extensively with runners, triathletes, golfers, lacrosse players, and baseball players to return them to the highest level of function following various injuries. Her passion is in helping patients return to their prior level of function by providing them with tools, advice, and guidance to achieve their goals. Being a former high school and collegiate athlete, she understands the importance of returning to the highest level of function.
She has taken courses on a variety of manual therapy techniques, including the Maitland-Australian Approach, the McKenzie Method of Mechanical Diagnosis and Treatment, Strain-Counterstrain, and Muscle Energy Techniques for the Lumbar Spine. She is certified in dry needling and SFMA.
Ashley was born in Mansfield, Ohio and has lived in Portland, Maine and Washington, DC. She enjoys skiing, sailing, running, cycling, and traveling.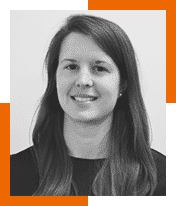 Ashley Baker
PT, DPT
Belinda Black
PT, DPT, OCS
Belinda received her Doctorate of Physical Therapy in 2008 from Belmont University in Nashville, Tennessee.  During physical therapy school, she completed internships in a variety of settings including acute care, amputee subacute rehabilitation, home healthcare, and outpatient orthopedics. After graduation, she worked in a level one trauma hospital and an outpatient orthopedic clinic. Belinda's clinical experiences gave her a broad perspective of the physical therapy field and led her to a passion in orthopedics. Prior to physical therapy school, Belinda attended the University of Tennessee and graduated in 2005 with a Bachelor of Science in Education and Exercise Science.
In 2010, Belinda obtained her board certification as an Orthopedic Clinical Specialist (OCS).  She is certified to perform Trigger Point Dry Needling through Kinetacore and completed the level one and level two coursework in 2011 and 2012, respectively.
Belinda has sought opportunities to advance her skills to provide high quality of care.  Most notably, she completed the Evidence in Motion Residency Program, with a focus on evidence-based practice, manual therapy techniques, medical screening and radiology.  As a credentialed Clinical Instructor, Belinda has worked with multiple physical therapy students over the years, teaching skills related to the field of orthopedic physical therapy.
Belinda has a wide variety of experience, as an orthopedic physical therapist both in the United States and in Germany.  While in the United States, she has worked as a physical therapist in multiple orthopedic settings, facilitating patients return to their prior level of function after an injury or surgery by utilizing manual therapy skills and implementing comprehensive goal-oriented treatment programs.  In Germany, she worked directly with active duty military personnel prior to their separation from the service.
Belinda's treatment philosophy is centered on helping people reach their maximum potential through listening actively, determining the root cause of each chief complaint, utilizing appropriate manual and therapeutic techniques, and educating and empowering patients to maintain health and wellness. She is interested in the therapeutic benefits of yoga and plans to learn more about how to incorporate certain yoga principles into her practice.
Belinda is originally from Tennessee, and after living in Germany for three years, she relocated with her family to the Washington, DC area.  While in Europe, she was able to take advantage of wonderful travel opportunities.  Her favorite experiences include hiking across Northern Scotland, dogsledding in Finland and visiting historical sites across Europe with her husband Chad.  Since moving back to the states, Belinda and Chad have enjoyed earning Junior Ranger badges at National Parks with their daughter Cora.
Chris is a board-certified Doctor of Physical Therapy. He specializes in manual therapy, spine and sports rehabilitation, and has specialized training in the diagnosis of abnormal movement patterns using video analysis. Chris is trained to perform Trigger Point Dry Needling, and has been trained in the Osteopathic approach (muscle energy, strain-counterstain, HVLA techniques) to manual therapy for spine, ribs, and extremities.
Chris graduated Magna Cum Laude with a Bachelors of Science, majoring in Life Sciences with a concentration in Physical Therapy from the New York Institute of Technology. With a passion to help patients recovering from physical ailments, Chris continued his education by pursuing his Doctorate in Physical Therapy at NY Institute of Technology, where he graduated with honors in 2011.
Chris interned at the New York University Hospital for Joint Disease, where he learned some of the most advanced techniques in manual physical therapy. Chris opened a successful practice in Virginia for one of the nation's largest rehabilitation companies, serving as director of the facility for one year.  In 2013, he joins the team at SET Sports Physical Therapy in Washington D.C. as the Director of Sports Rehabilitation.
Chris has vast experience with sports injuries and has treated professional and collegiate athletes from all athletic backgrounds. He was formerly the team physical therapist for the Washington Kastles of World Team Tennis. To complement his therapy skills, Chris designs individual treatment plans and instructs patients on how to return to an active healthy lifestyle.
He is not only devoted to making a difference in his field, but he is also a medical missionary in Africa. Chris has led mission trips to Kenya, Nigeria and Tanzania and he is fluent in Arabic. 
Chris Estafanous
PT, DPT
Eric Campesi, PT, DPT
Eric graduated with honors from the University of St. Augustine in St. Augustine, Florida. He has completed all manual therapy courses through the University of St. Augustine and is looking forward to obtaining his manual therapy certification (MTC).
Eric has a passion for continued learning with a strong focus on anatomy and neurology and has had the opportunity to apply that knowledge into his teachings as an assistant instructor for the teaching company Kinetacore. This experience has allowed him to interact and train physical therapists, chiropractors, and physicians from across the United States and from Canada in a technique known as dry needling for the Level 1, Level 2, and Functional Therapeutics courses.
He utilizes an eclectic approach and is passionate about movement and movement efficiency. Eric holds numerous certifications including the Selective Functional Movement Assessment (SFMA), Functional Movement Systems (FMS: Level 2), Titleist Performance Institute (TPI: Level 2 Fitness and Level 2 Medical), and MovNat (Level 2 Trainer).  He incorporates this knowledge into his treatment plans to provide an optimal exercise program for his patients.
Eric has a special interest in vestibular dysfunctions and working with patients who complain of "dizziness". He enjoys working with all patient types and has experience treating crossfitters, runners, golfers, tennis players, fencers, and ballet dancers at various competitive levels. He enjoys learning about his patients and helping each individual improve mentally, emotionally, and physically with their rehabilitation. In his spare time, he enjoys working out, hiking, reading, and long boarding.
Erika received her Master's in Physical Therapy and a Bachelor of Science cum laude from Boston University in Boston, Ma. Her research focused on rotator cuff injuries in college age baseball players. In addition to a Physical Therapy degree, Erika has a Masters in Business Administration with a focus on Health Care Finance from the Zicklin School of Business, Baruch College in New York, NY. She also obtained her Certified Strength and Conditioning Specialty (CSCS) through the National Strength and Conditioning Association.
Erika has a broad base of experience within the field of physical therapy. After practicing at Yale Medical Center and working with the Boston Bruins, Erika worked at The Hospital for Joint Diseases for ten years. Her experience included Sports Rehabilitation, including the METS and Harkness Center for Dance Injuries, in addition to Pediatrics, Chronic Pain and Neuromuscular Rehabilitation.
On completing her MBA, she transitioned into Director of an offsite outpatient clinic. This lead to her eventually launching a partnership practice based in the Sports Club/LA facilities in New York and Washington, DC incorporating four facilities in total. She ran these facilities successfully for five years, but in June 2007, decided to launch her own practice and recently partnered with SET Sports Physical Therapy, in Washington, DC.
Erika specializes in sports medicine and orthopedics and has post-graduate training in manual physical therapy. Erika spent 10 years as a competitive figure skater and has a unique understanding of training methods, disciplines, injuries and recovery times associated with repetitive and intense workout schedules for both professional and amateur athletes. She also specializes in the new Class IV laser therapy treatment.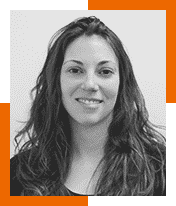 Kayla Robison
PT, DPT, CSCS, EP-C
Kayla received her Bachelors of Science degree in Athletic Training cum laude at the University of Central Missouri in 2006. Kayla continued her education receiving a Doctorate in Physical Therapy magna cum laude from Elon University in 2009. Her varying research projects included studying the kinetics and kinematics of various jumps using force plate analysis and digitization, determining the inter-rater and intra-rater reliability of the Sport Cord Test (pilot study), study the effects of isolated hip strengthening exercises on rehabilitation outcomes in patients with patellofemoral pain (poster presentation).
Kayla has continued her post-professional education in receiving her Certified Strength and Conditioning Specialty (CSCS) from the National Strength and Conditioning Association (NSCA) as well as her Exercise Physiologist Certification (EP-C) from the American College of Sports Medicine (ACSM).
Kayla obtained her Level II Certification in Trigger Point Dry Needling from Kinetacore as well as her certification in the Functional Movement Screen (FMS). She is also currently working on her manual fellowship training through the North American Institute of Orthopedic Manual Therapy (NAIOMT).
Kayla is diverse in practice as she has treated in the realm of both general orthopedic as well as sports medicine. She continues to provide medical coverage for both Paralympic and Olympic athletes for Team USA. Kayla has worked among some of USA's finest athletes in BMX, Gymnastics (Men's), Weightlifting, Cycling, Swimming, TaeKwonDo, Paralympic soccer, Track and Field, Paralympic Track and Field, Triathlon, Judo, Boxing, and Wrestling. She has worked training camps and competitions both on the national and international level.
Kayla maintains active membership in the American Physical Therapy Association, the American College of Sports Medicine, the National Strength and Conditioning Association, as well as the American Academy of Orthopaedic Manual Therapy.
In her spare time, Kayla trains and competes in triathlons. She has competed and placed in several triathlons over the last few years. Kayla enjoys working with and treating other athletes, especially examining the body's regional interdependence and associating deviations or dysfunctions with current or possible injury. Kayla is married and is the mother to a beautiful baby girl.
In 2004 Stacy received her Doctorate in Physical Therapy from Emory University in Atlanta, Georgia, with research focusing on the effects of eccentric exercise on the immune response. During school she practiced at Baylor Medical Center, the Spain Rehabilitation Center at the University of Alabama at Birmingham, and the Emory Spine Institute. Stacy earned her Bachelor of Arts degree in Biology from Texas A&M University.
Stacy joined ICE Sports Health Group in New York City in 2005, treating exclusively one patient per hour and working with a wide variety of clients. Later that year she opened a practice for ICE Sports Health Group at the Sports Club/L.A in Washington, D.C. serving as director of the facility for over two years.
In October 2007 she launched SET Sports Physical Therapy in downtown Washington, D.C. In 2009 Stacy opened the Atlanta, Georgia office of SET Sports Physical Therapy and in 2012 moved the business into the current location at Ozone Fitness in Smyrna, Georgia. She continues to serve as owner of the Washington D.C. practice.
Stacy specializes in sports medicine and orthopedics with a concentration in manual therapy. She is certified through the National Strength and Conditioning Association (Certified Strength and Conditioning Specialty), and continues to study manual therapy through the North American Institute of Orthopedic Manual Therapy and the Institute of Physical Art. She is trained in movement assessment and believes that it is important to assess and treat the whole person, not just the symptoms or injury. She is committed to working with the individual and enjoys treating patients one-on-one to optimize results by decreasing pain and improving functional performance.
Stacy is qualified to perform Trigger Point Dry Needling and is a certified Pilates instructor (Polestar Pilates and the Pilates Method Alliance). She enjoys incorporating Pilates into the physical therapy treatments because it is an approach to healing grounded in the moving body.
Stacy has served as the team physical therapist for the Washington Kastles, a pro tennis franchise based in Washington, D.C. participating in the Advanta World Team Tennis league. SET D.C. continues to serve the Kastles as part of the medical team.
Stacy is a member of the American Physical Therapy Association, Orthopaedic Section, Private Practice Section and a member of the Physical Therapy Association of Georgia.
Stacy was born in Dallas, Texas and moved to Georgia in 2001 to attend Emory University. She has enjoyed living in several cities throughout her career including New York City and Washington DC. She is married to Brenton Hund and they have one son, Liam. She enjoys running, hiking, pilates, and snow skiing in Colorado.
Stacy Hund
PT, DPT, CSCS
Certified Pilates Instructor